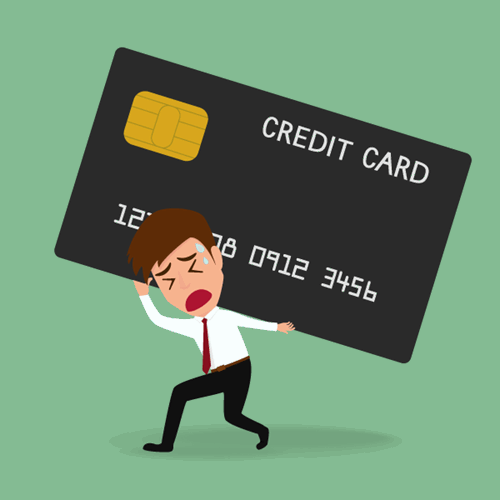 Once you are ready to consolidate your credit card debt, the process to consolidate your credit card debt is relatively straight-forward.
1) Calculate how much you owe on each card
Review all of your most recent statements and total up the amount on each. You can contact the providers if you feel like any statements are out of date or if you're having trouble finding a recent one. Check out the interest rates and focus on the higher rates and monthly repayments.
2) Select a loan product and borrow that amount
Consider your options and then borrow the amount you will need to pay off your chosen credit card debts. As a lender, we can help you to find the right loan and repayment option for your circumstances.
3) Pay off your existing credit debts
Once you have received the funds, make sure to contact the credit card providers with which you have debt and take any necessary steps to pay off the amount owed in full.
If you are choosing to close the accounts once they have been paid off, you must contact the provider to request this. Clearing the debts and cutting up the card will not formally close your account. Keeping the cards leads to temptation.
4) Repay the debt in monthly instalments
With the weight of your former credit card debts lifted, you now just have to focus on one monthly repayment. A good habit might be to set up a budget and transfer the monthly repayment either on or shortly after your payday or any other recurring monthly income.
Looking to consolidate your credit card debt?
1Plus1 offer personal loans backed by a guarantor, subject to both the borrower and guarantor meeting our affordability and credit worthiness criteria.
If you think you may be interested in a 1Plus1 Loan, please give us a call on 0330 1200 313 and one of our friendly staff will be more than happy to discuss the process with you, or start your application here.